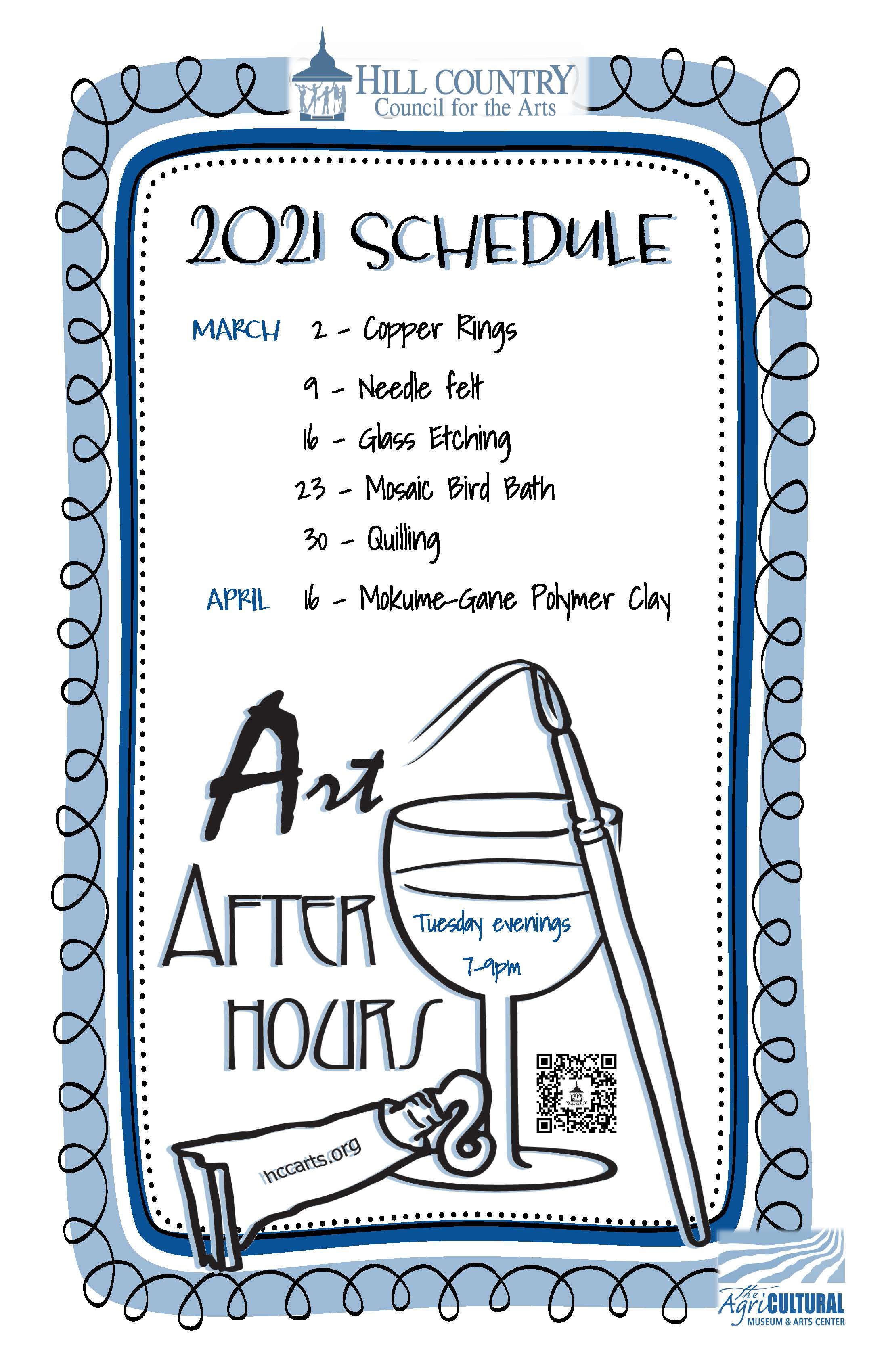 HCCArts
Calendar
Let Spring reignite your creativity
Join Maren Phillips for a day of PAWfecting your Pet Portraits. Watch Maren do a Demonstration of a Graphite Pencil Drawing, and a Watercolor portrait of a dog in about
40 minutes… Ask questions and take notes, then work on your own portraits using the same techniques. Skill in drawing is recommended, and experience in using watercolors very helpful, but a quick watercolor review starts you off!
Saturday, March 20th, 10AM — 3PM. The AgriCultural Museum and Arts Center,
102 City Park Road, Boerne. Class size limited. For additional information, call Paula 210-269-8349; and to register, www.hccarts.org. Workshops
Bring three different photos of your pet: dog, cat, bird, or even a farm animal. Choose photos for the best expression and distinctive lighting. Avoid photos that are taken with flash, or are very bright overall. You need some good shadows to show character!
Supplies recommended:
Soft graphite pencil (Ebony is my favorite, but any brand 4 or 6B is fine)
Kneaded eraser
Smooth or hot press watercolor paper OR
Illustration board or Bristol board paper, recommended.
(You want a rather smooth, but not slick, surface that is resilient enough to hold Watercolor.)
3 sheets of practice paper, such as Strathmore watercolor paper.
Watercolor brushes in three colors, at least, no smaller than #2 and no larger than #10
Colors highly recommended–Burnt Sienna, Burnt Umber, Paynes Gray, Yellow Ochre, Gamboge yellow, Cad Red Medium, Alizarin Crimson, Ultramarine Blue. (Any other colors you like are fine.)
YOU NEED, MUST HAVE: At least a 9″ x12″ sized palette, glass, dinner plate, or the like. (This is necessary for mixing surface.
Limited supplies will be available for purchase.
Brown bag lunch or snacks. Iced tea, water provided.
Maren Phillips is an accomplished artist, offering the following Artist's Statement for your consideration in getting to know her better.
"My passion for painting lures me into new environments to depict relationships between the shapes and forms and light that surround me. I strive not only to represent the beauty that I find, but to interpret it through an emotional connection. I search constantly for ways to challenge myself and reveal the beauty of my subjects…My love of painting extends to include subjects such as landscape, interiors, still life, and portraiture both in the studio and outdoors on location, en plein air."
Maren is represented by River's Edge Art Gallery, Kerrville; and Mustang Island Art Gallery,
Port Aransas. Her professional experience includes lecturing on Nature Journaling; and she provides private and individual and group teaching at Coppini Academy, NEISD Community Ed,
——————————————————————————————————————————-
and Casa de Linda Art Center. Most recently, Maren became a Resident Artist at The AgriCultural Museum and Art Center.
Like us on Facebook! Refer to our website often: www.hccarts.org. For info call Paula, 210-269-8349, or send inquiry to president@hccarts.org.
HCCArts Art AfterHours classes. 2021 Session 2
Art AfterHours classes takes you through a clip of art history, a script of art terminology, and a dip into art mediums, all in a playful exploration environment. Tuesdays 7:00-9:00pm, Pioneer House at The AgriCultural Museum and Arts Center, 102 City Park Road, Boerne. BYOL.
Copper Rings– March 2nd
Learn the art of metal-smithing by creating beautiful stacked copper rings. We'll work on sizing, filing, soldering, and finishing. Gain all of the basic skills to begin your exploration of metals.
Needle Felt– March 9th
Create three-dimensional objects from wool roving and a needle. Add additional objects to achieve a relief image or enjoy your individual sculptural piece.
Glass Etching– March 16th
Mosaic Bird Bath– March 23
Quilling–March 30
Mokume-Gane Polymer Clay– April 16
Discounts with membership. Limited Registration www.hccarts.org. Art AfterHours
Little Women (adapted by John Ravold, Boerne Community Theatre, 907 E Blanco, Boerne. February 26–March 7th. All tickets $15. Co-produced by the Hotel Giles in Comfort. Teen Troupe production of the Louisa May Alcott classic story.

Learn how to paint, draw, sculpt, and more
at our many art workshops throughout the year.
https://www.hccarts.org/workshops
Pioneer House at The AgriCultural Museum and Arts Center

 (Fine Arts methodologies) Mini Workshops:
These are Tuesdays immersion instruction, 7PM —9PM, Pioneer House at
The AgriCultural Museum and Arts Center
102 City Park Road, Boerne, Texas 78006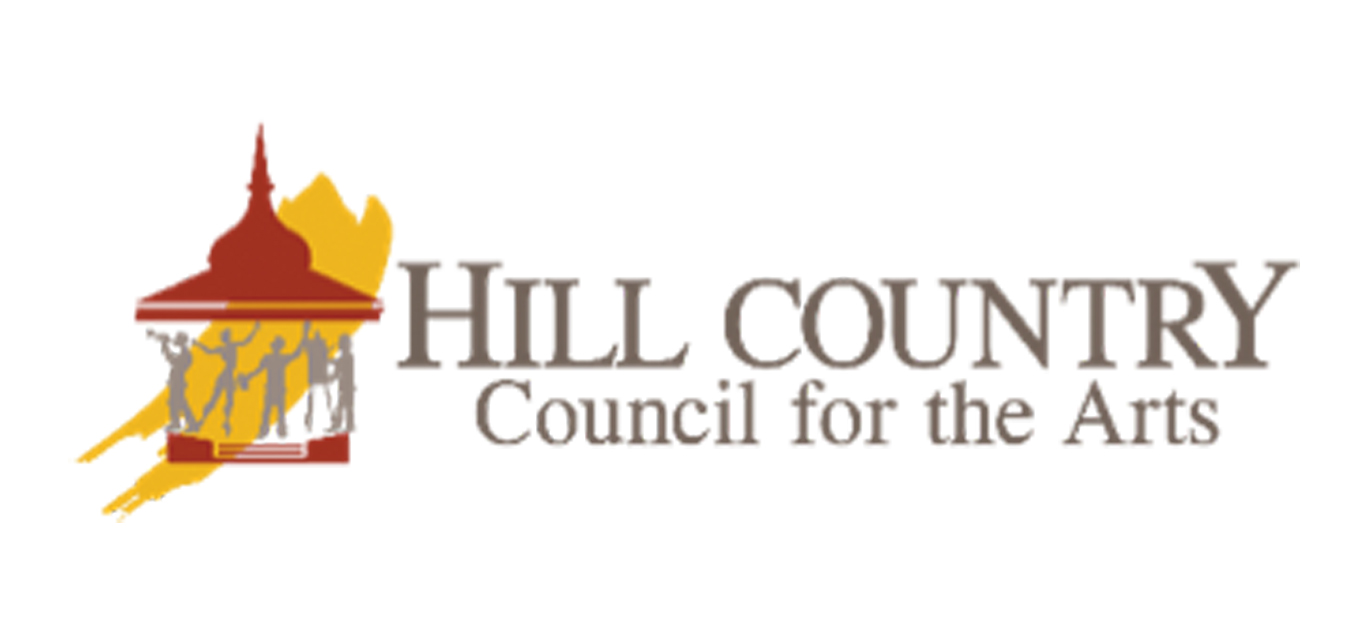 ART WORKSHOPS
Register at website, www.hccarts.org
All classes are scheduled for the Pioneer House at The AgriCultural, 102 City Park Road, Boerne, Texas 78006.