We are sorry to announce that QuiltFest for 2020 has been cancelled.
For the concern for everyone's health, large group gatherings are discouraged at this time to comply with the Covid-19 safety guidelines for the state of Texas. We hope you will join us next year on Saturday, May 1, 2021 when we will be able to host this event in the future.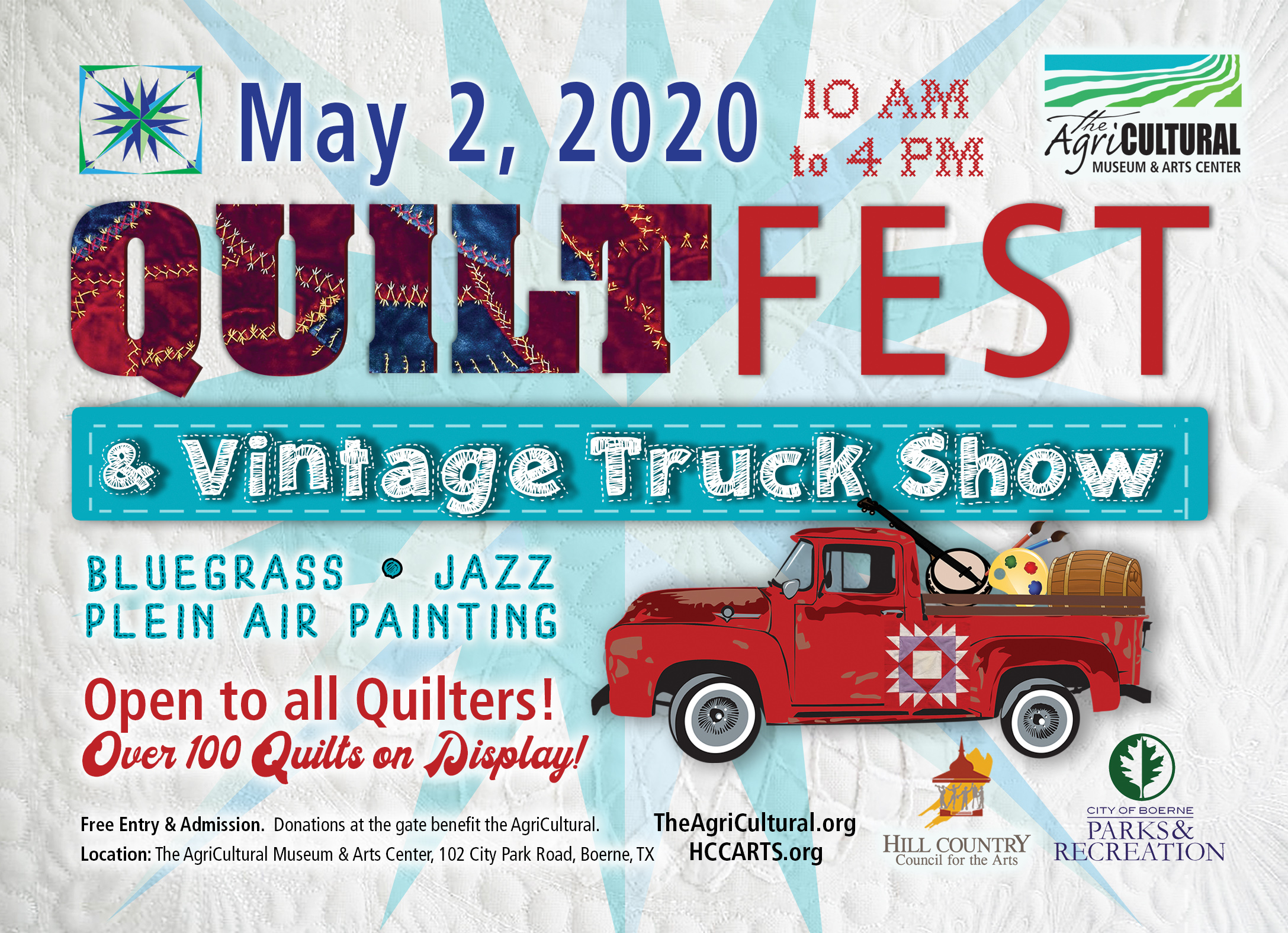 Calling all quilters!
The City of Boerne Parks and Recreation is teaming with Agricultural Museum & Arts Center and the Hill Country Council for the Arts to bring a colorful and lively twist to Boerne Quiltfest. This year your beautiful quilts will be hung at the Agricultural Museum & Arts Center. Quilters are encouraged to enter their works of art to be displayed for all to see and enjoy. This non-competitive outdoor quilt display will be a beautiful sight to see while enjoying the Boerne community.
All quilts must be submitted with registration forms:
Quilts can be dropped off at Agricultural Museum & Arts Center (102 City Park Rd.) starting April 25th. View the Registration packets for details.
The Quiltfest Committee is looking for your help to execute this popular and very colorful event. At this time the committee needs volunteers and quilts.