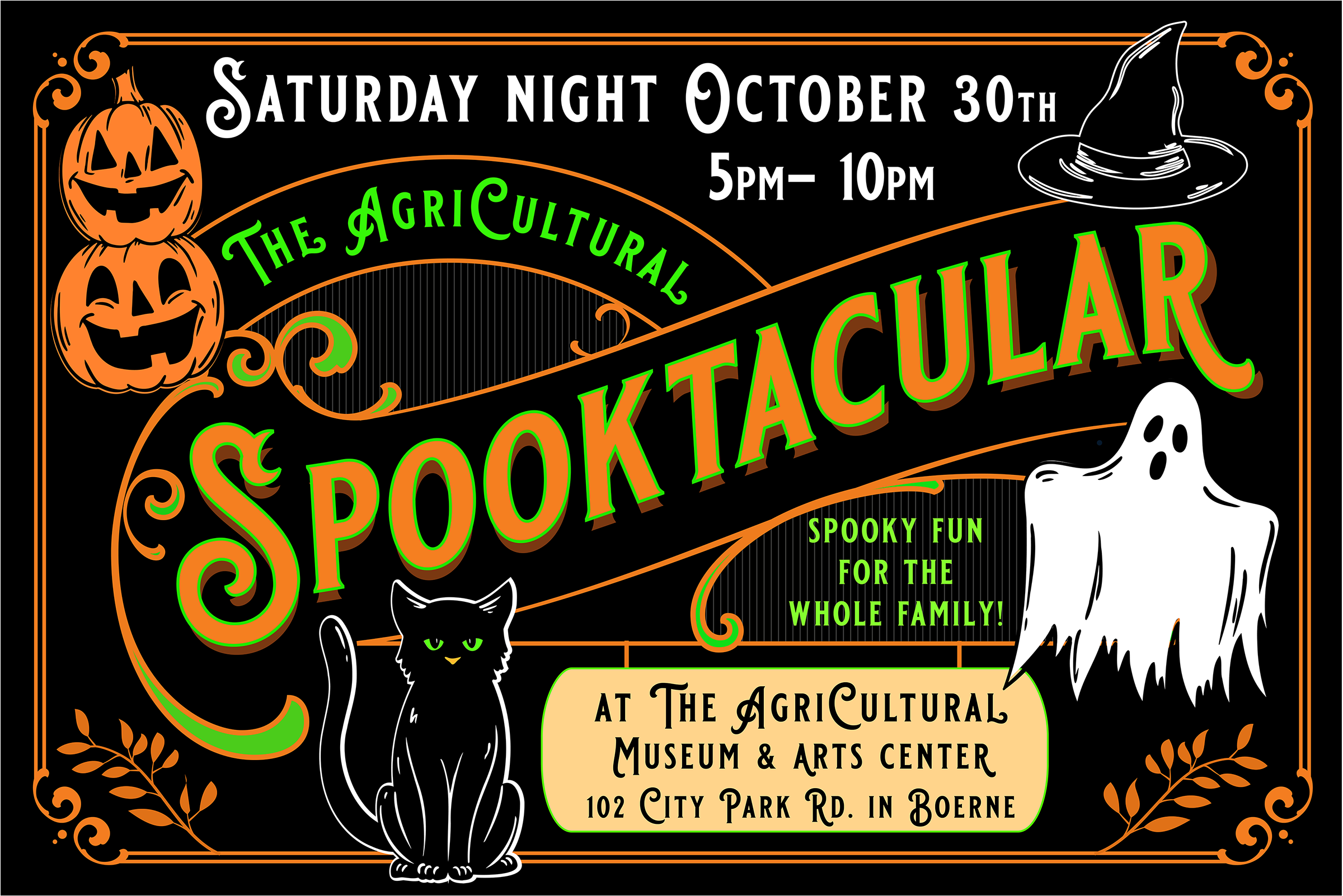 Adults $15 ea
Teens $8 ea
Children 12 and under Free
Get ready for our Halloween AgriCultural Spooktacular! We have a full line up of fun for all ages.
Trick or treating will be at several of the 13 themed stations to thrill and delight you on the grounds of the AgriCultural Museum & Arts Center at 102 City Park Rd in Boerne! Each child will be given a trick or treat bag and a glow stick bracelet upon entering.
A Hayride, spooky train ride for kids, pinata bash, and goblin cornhole are part of the fun. Area 51 will have costume contests for all ages and a Halloween dance party with music by our out of this world DJ. Non stop classic films with plenty of seating and great food at our witches and warlocks village will entertain you all night long. The Cowboy Western Rebels will be ready to steal the show at the haunted tractor shed so be ready to protect your treasures! They might throw you in jail too!
Get the latest in crystals, magic wands and other cool stuff at the witches and warlocks market. It's a memorable event for any age and family. See you there in your favorite costume and maybe you can win a prize!
Here is the Schedule for Saturday Night
October 30th, 2021:
5pm Gates Open – South Gate
Witches and Warlocks Village
Shopping and Food Vendors
5pm – 10pm Trick or Treating
See Candy Icons on map
5pm – 10pm Haunted Train Ride
Location #6 on map
5pm – 8pm Pumpkin Decorating while they last!
Pioneer House, Location #7 on map
5pm – 9 pm Boo Grass Music
The Pioneer House, Location #8 on map
5pm – 9:30pm Hayrides
at Location #3 on map
5pm – 10pm DJ – Out of This World Tunes/Movies
in the Big Red Barn – Area 51 Location #9 on Map
5pm-10pm Halloween Movies, #13 on map
6:30pm Kids Pinata Bash, Outside Area 51
7:30pm Costume Contests:
Ages 6 & under, ages 7 – 18,
Adults 19 and over, Best Family/Group
Big Red Barn – Area 51 Location #9 on Map
8:30pm Kids Piñata Bash, Outside Area 51
8pm – 10pm Area 51 Halloween Dance Party
Area 51, Location #9 on Map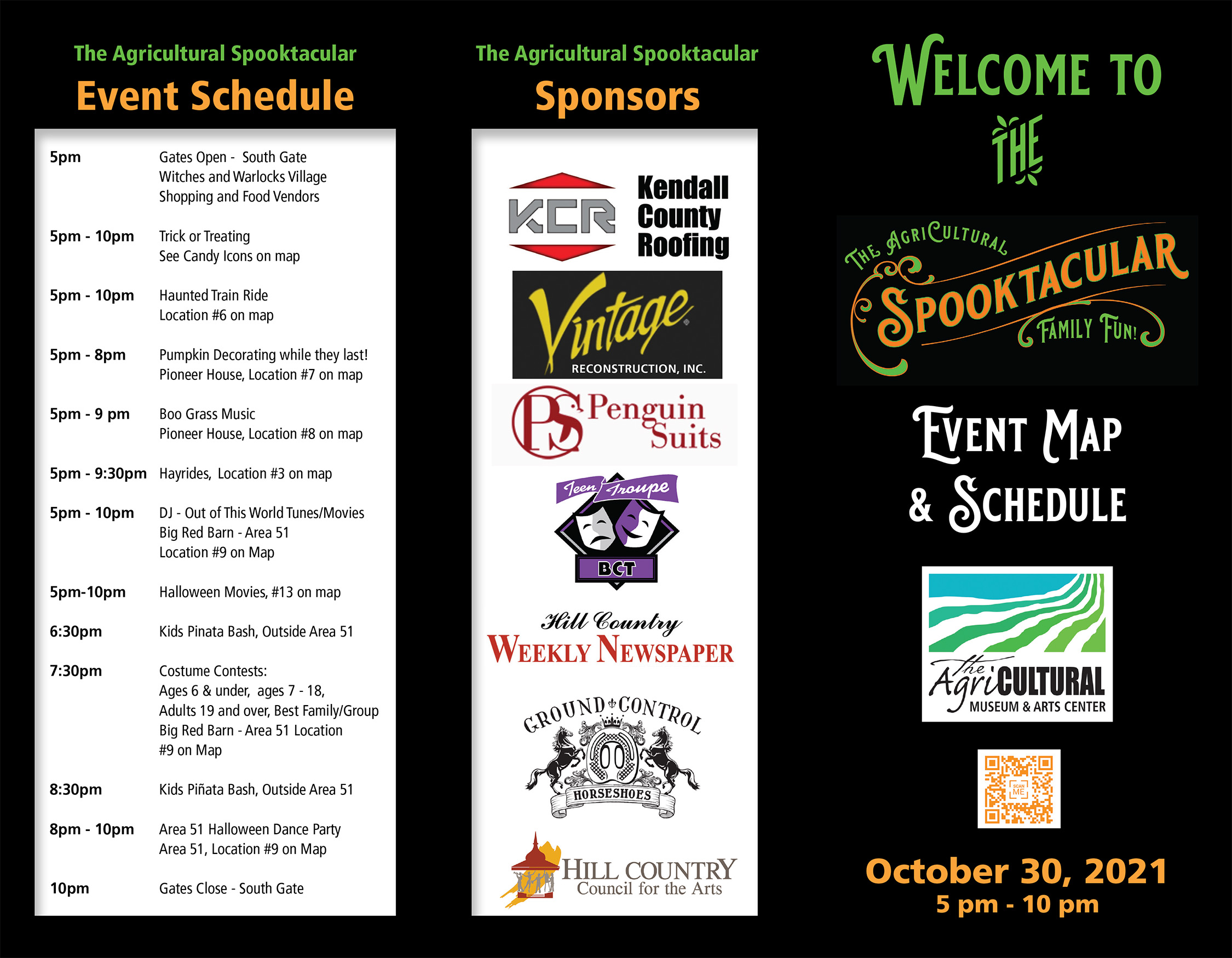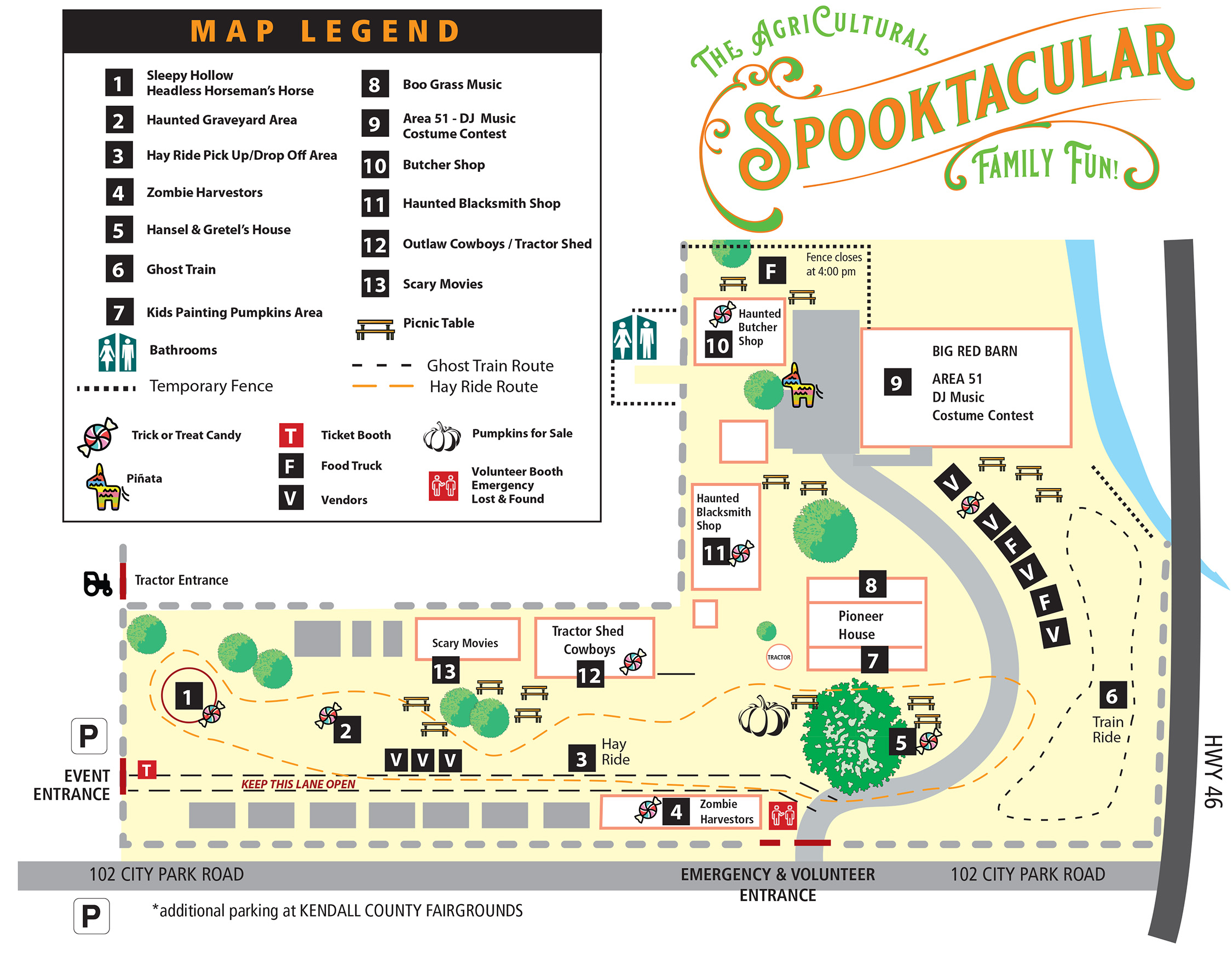 Adults $15 ea
Teens $8 ea
Children 12 and under Free